Preserving is something I have loved doing ever since I can remember – I have memories as a very small person helping my Mother to make jars of jam ready for the Winter. I could only just see over the kitchen table but loved all the neat rows with their cellophane tops and labels.
I made my first chutney alone and unaided when I was about 11 years old - I don't know what my Mother was thinking of - but I was delighted with the result and embarked upon trying out more recipes over the next few years.
Preserving has been a lifelong passion and I have enjoyed experimenting with creating my own recipes which is after all, the roots of preserving in the first place. Our ancestors used what they knew with what they had in order to extend the life of food that they farmed or foraged in order to feed their families, and to survive.
Nowadays, preserving can be more of an enjoyable hobby but is still an important means of making the most of what we grow or harvest or maybe find as bargains at the market. It makes a significant contribution to the family diet by adding nourishment, variety, and flavour to everyday meals. Nowadays, when we are all trying to make ends meet it is even more important to make sure we make the most of all that we can and prevent waste.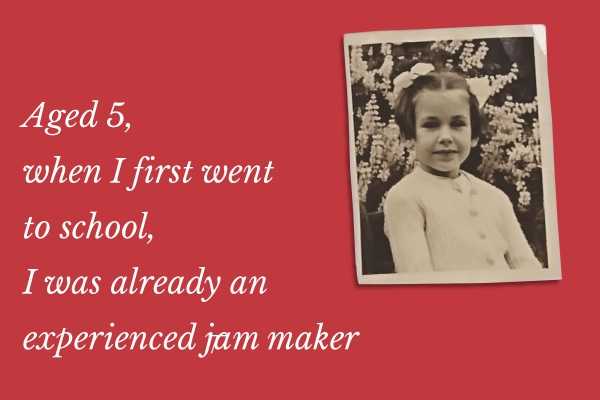 I now live in rural Rutland with husband Trevor, love good food, chickens and knitting (when I'm not making jam!)
With teaching jam and preserve making and Master Classes, talks and demonstrations, writing, running my own Artisan preserves business, LoveJars and being Nanny to four grandsons, life is busy.
In addition there are books! 'In a Bit of a Jam' is my personal account of my jam making story which began before I went to school and is supplemented with a series of recipe books on the individual methods of making preserves - and is a work in progress.
We also publish a monthly digital magazine 'Simply Preserved' for all of those who love preserving as much as we do, home makers and artisans alike. Free to read in page-turning software it is a ground breaking resource for the preserving world.